She Persevered 

New Pirate of the Red Dawn new cover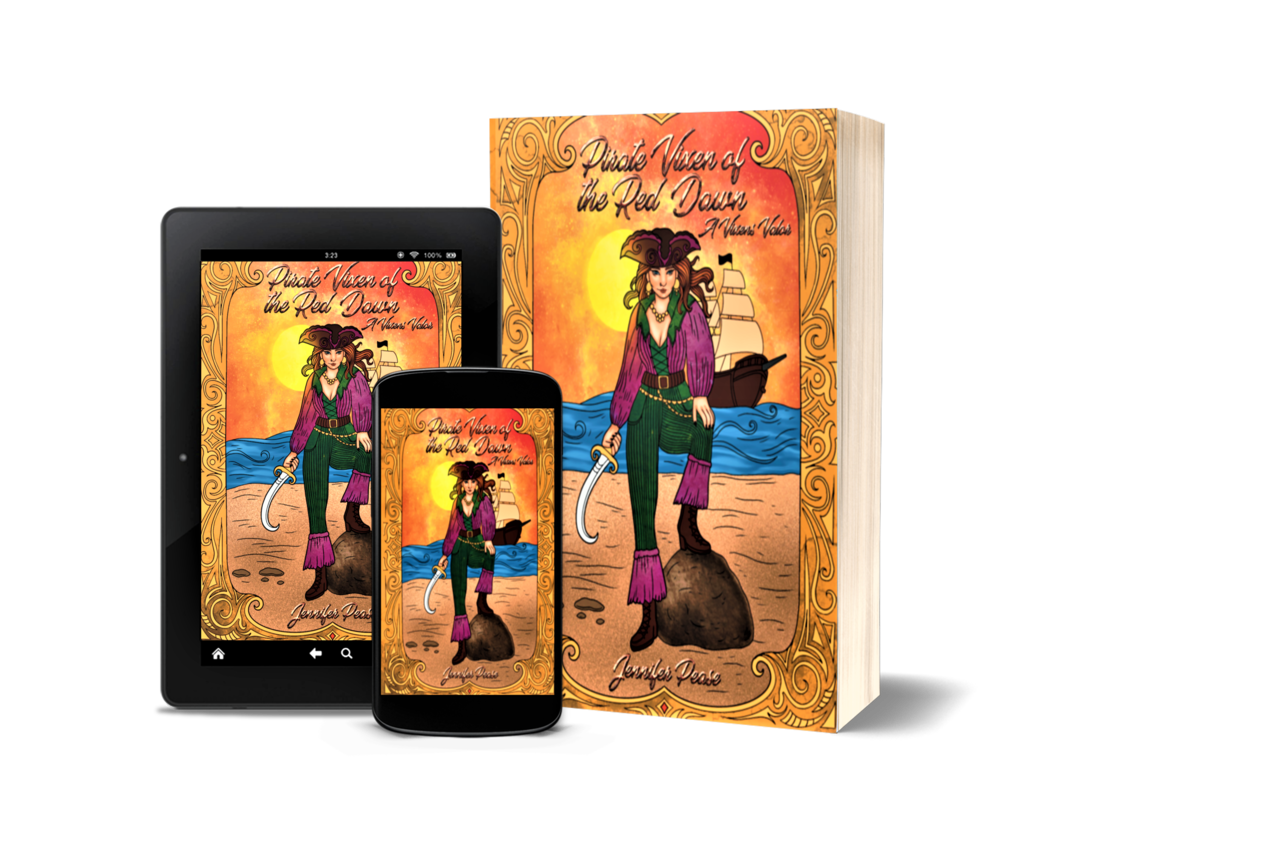 Pirate Vixen, Test of Fate new cover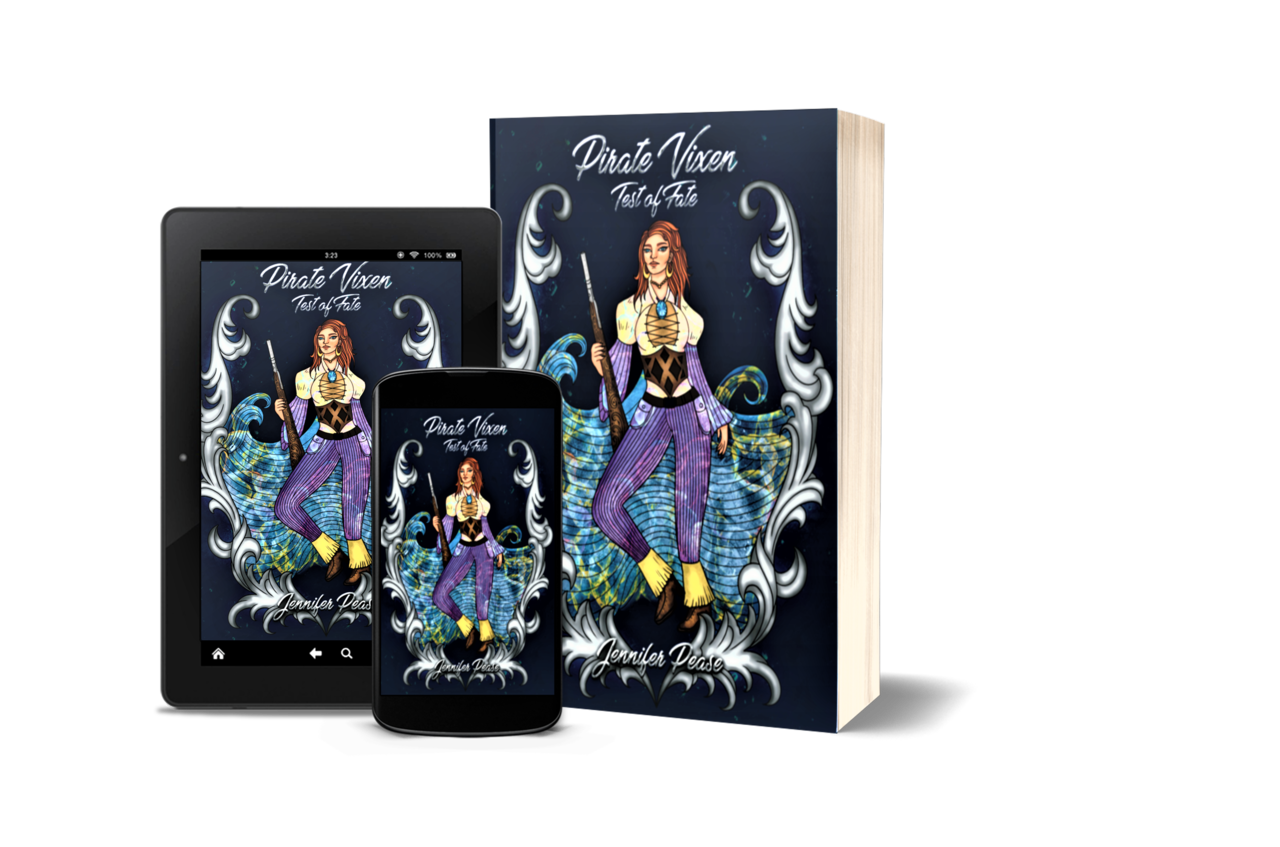 Pirate Vixen, United Bonds new cover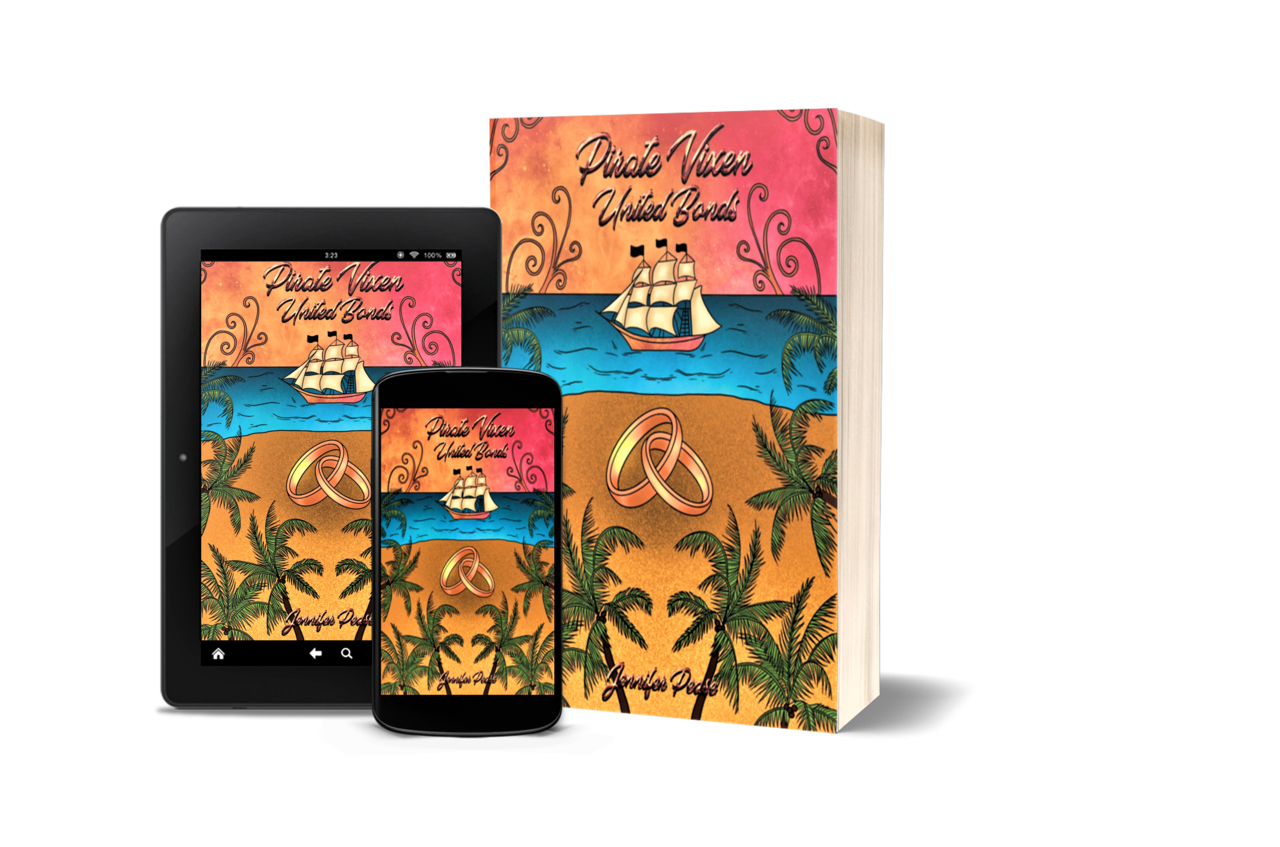 Lilly's Story

Life & Love in the Gold Rush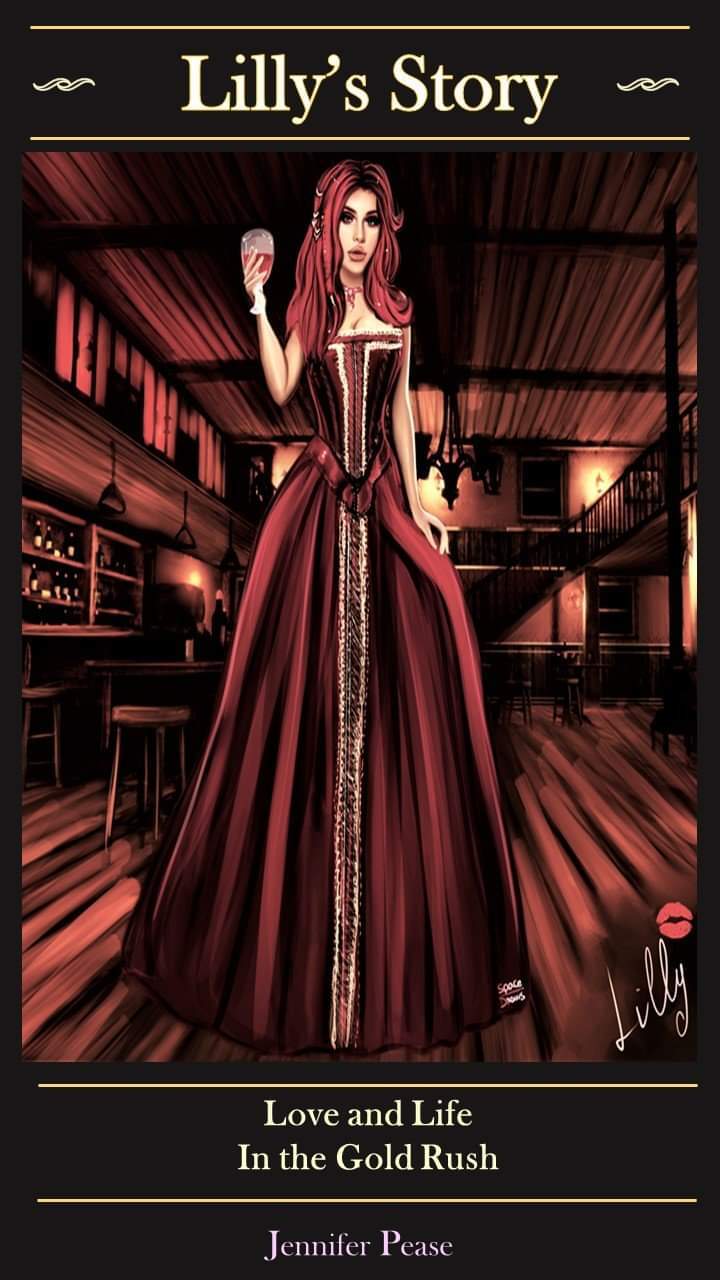 Frigga the Red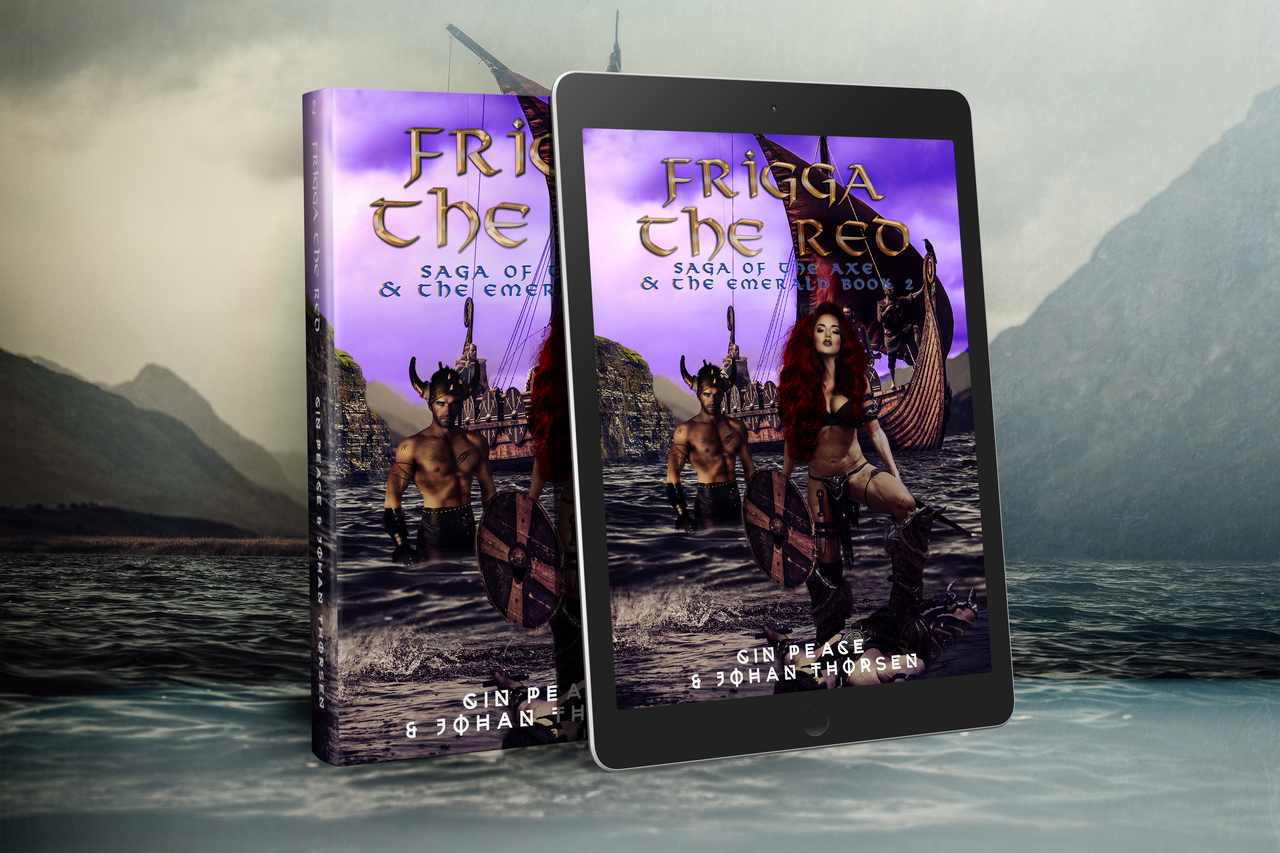 Chance's story takes a look into the life of the famous Elvin character from the Pirate Vixen Series. Many Characters from The incredible Pirate Vixen Series make an appearance in this book; such as Thurber, The famous Captain Redbeard, Captain Ariella before she was Captain of the Red Dawn (she was just a wee lass), Torgus and a few others to the readers surprise. The story delves deep into his life starting with his mother Cahira and builds up to the time she meets his father. The story continues on his parents journey and their life with lots of twists and whimsy. The book covers Chance's childhood and all the magical adventures he undertakes. On Chance's journey it is not always magical though, sometimes it is very nightmarish especially when it comes to the evil ORC's. This Prequel of the Pirate Vixen Series will throw you into the life and times of this Elvin boy turn warrior. Race through Fall Haven with Chance and find out if he in fact does find love with the Red head Vixen.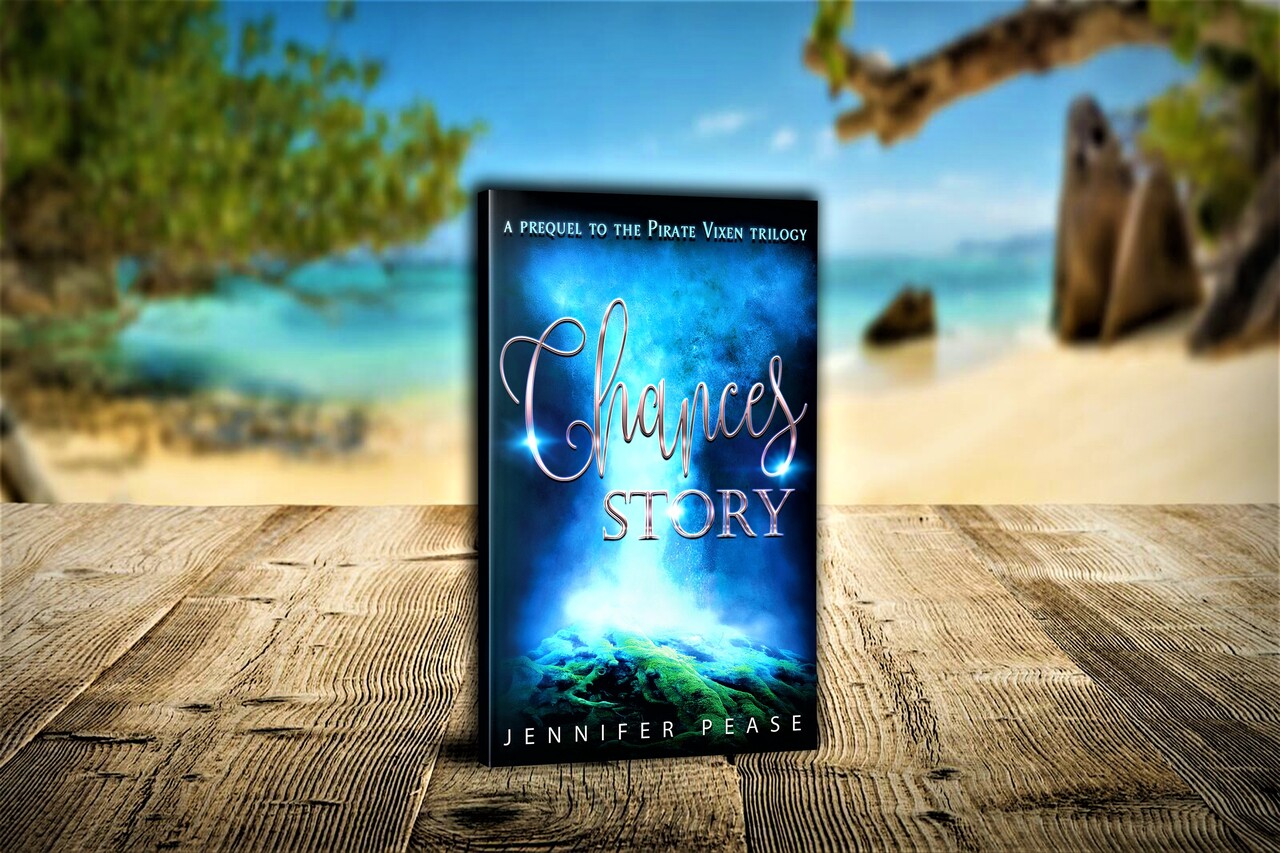 This VIKING SAGA is of two VIKING warriors. Frigga, who is named after the VIKING GODDESS of the family, is also Captain of the guard of fifty VIKING shieldmaidens. She owns my heart, but no one owns Frigga. The second warrior is me and I am Johan, a direct descendant of the great warrior BEOWOLF. Many of my brothers have fallen from the hand of the Danes. Only the sea called Kattegat protects us from the onslaught. But now blood rage fills my veins and we shall take back that which belongs to us, our way of life, with my wife Frigga and forty ships, it is our turn to raid. Saxon, Danes I do not care. If it is treasure, they have, it is treasure we take.For we are VIKING!The much talented 8x Published Author Gin Peace has teamed up with an incredible Upcoming Author Johan Thorsen to introduce the reader to their Viking realm. The reader will take great pleasure thrusting into great battles and raids as this incredible saga takes the reader on intense journeys. This amazing book will take the reader not only on plundering raids but also on a love story like non-other, where this dynamic pair will have you lusting for more than just a first kiss. Join us if you dare….
Breaking (Jennifer) Dawn Nobody's SubmissiveThis book takes you into the fantasy world of strong, independent, Ms. Jennifer a.k.a. Gin and her desires and struggles between pleasure and pain. She finds herself wondering just how far the man that she loves is willing to take the bedroom games they play and if he will draw the line they agreed upon.On more than one occasion Jennifer wanted to be the one in charge and soon she will have her chance but will she be able to draw the line? The book escapes into two of the main characters fantasy's, one of her being dominated and the other one of her showing her dominance, giving the reader a look into one woman's perspective on both the dominance and submissive sides of sexual pleasures. This erotic book will leave you craving for more. 2nd edition book in the "Sensual Adventures of Gin", collection by Gin Peace.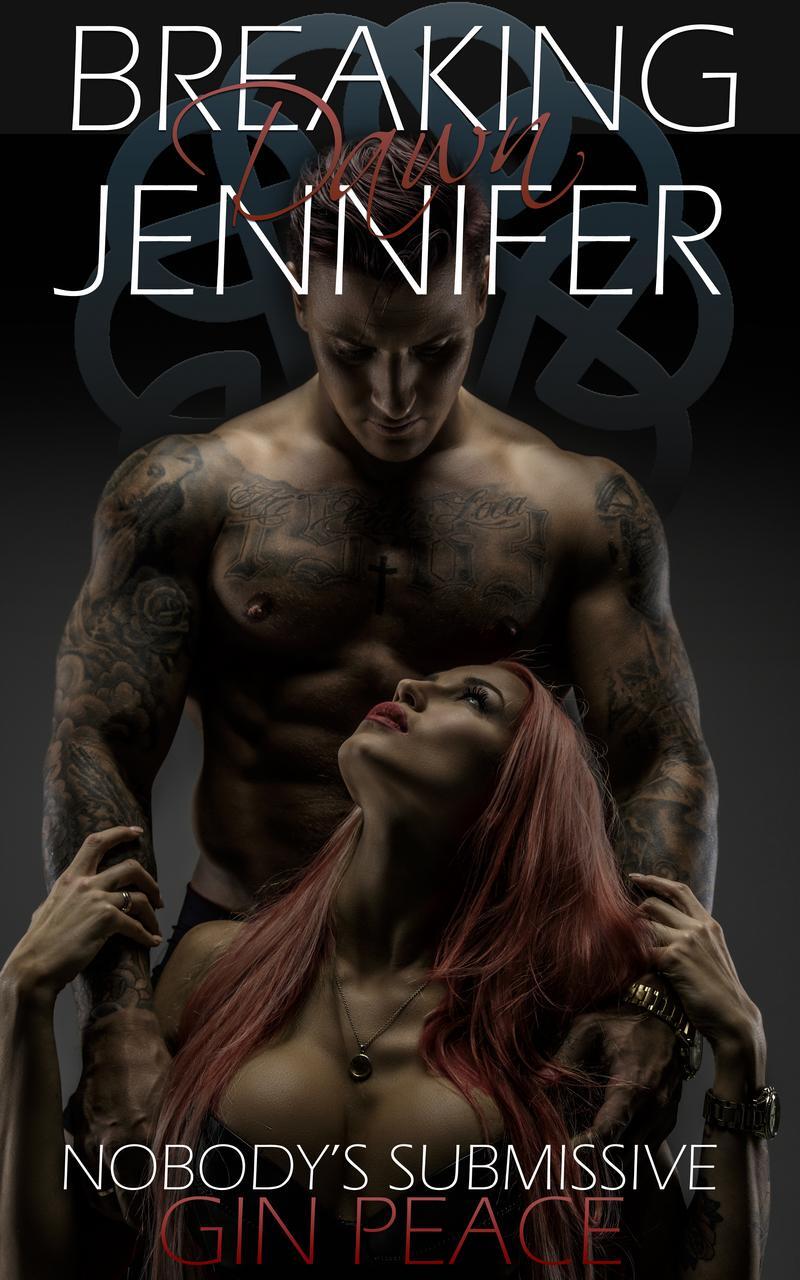 Set sail on a swashbuckling adventure with Captain Ariella, the Pirate Vixen of the Red Dawn! In this thrilling tale, Ariella must take the reins of her father's ship and prove herself as a capable leader to her crew. But she won't just be battling rival pirates and sea monsters - there's also a treasure to be found and a kingdom to be saved.
With her sharp wit, deadly sword, and a crew of loyal misfits, Captain Ariella is a force to be reckoned with. She'll stop at nothing to claim her father's treasure and defeat the evil gang that's been terrorizing the seas. But when a charming stranger with a sly smile and a mysterious past joins the crew, Ariella finds herself in a battle not just for her ship, but for her heart.
As she navigates treacherous waters and faces impossible odds, Ariella will rely on the help of some unlikely allies - including Elves, Goblins, and her father's old friend Torgus, who wields powerful magic orbs. But will it be enough to overcome the Orcs and their diabolical leader, and find the treasure before it's too late?
Full of action-packed battles, magical twists, and sizzling romance, "Pirate Vixen of the Red Dawn: A Vixen's Valor" is the first book in a trilogy that will leave you breathless and wanting more. Available in hardback, paperback, ebook, and audiobook, this epic adventure is perfect for fans of pirate tales, fantasy, and romance.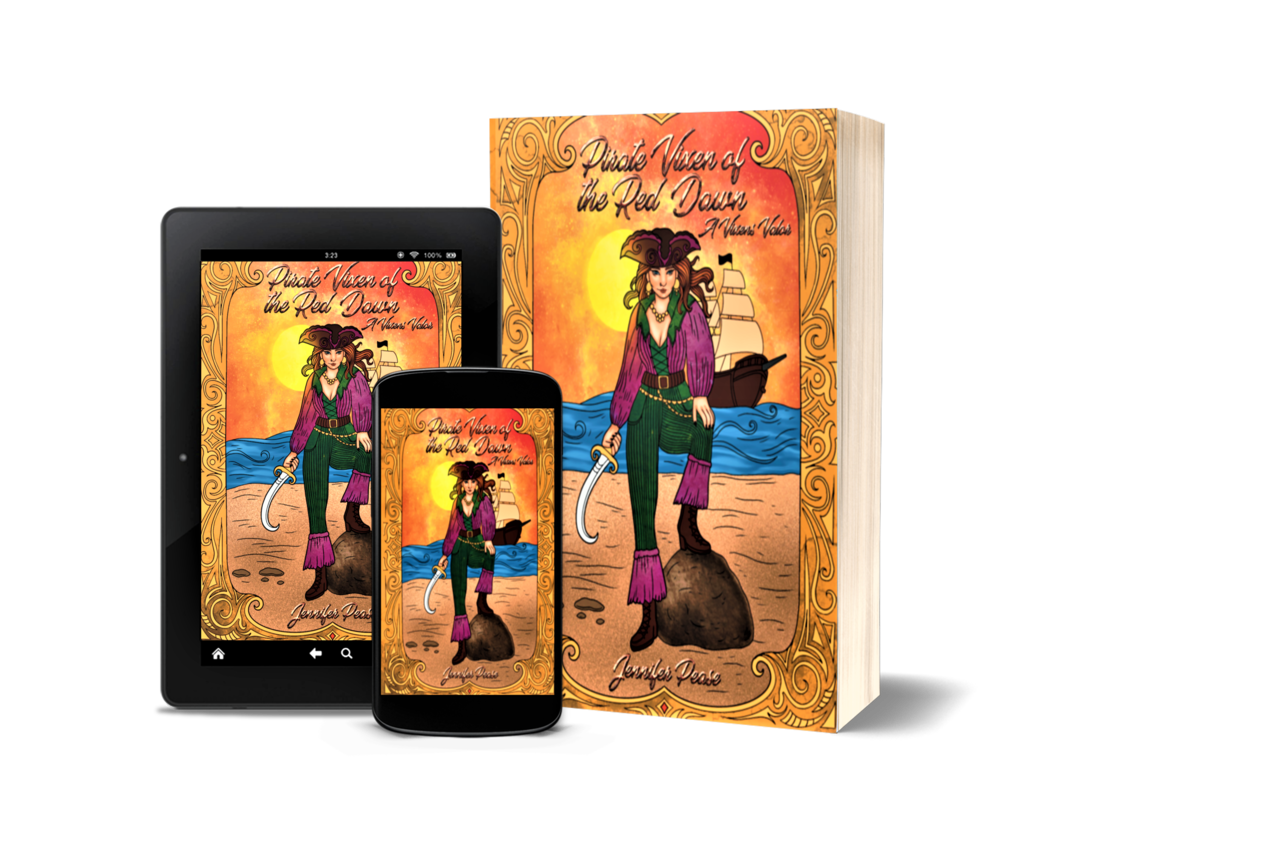 From the Author of the Pirate Vixen trilogy this book, Test of Fate is the second book in the Pirate Vixen Series. The reader will be introduced to new characters as well as reunite with some old favorites. The book will have the reader laughing, crying and on the edge of their seat. Pirate Vixen, Test of Fate brings the reader back on-board the ship of The Red Dawn with Captain Ariella; this time she is not only battling the wicked but also her own demons.
Test of Fate is intensely romantic, yet savagely cut-throat. In this book you will get to know more of Ariella on many different levels. We know how strong and courageous she is from the first book but is she strong enough to win the one true battle in her life that matters most?
Filled with mysterious happenings and magic with plenty of heart racing moments, this book will have you craving more.
"Brilliantly written the Author tells the story with so much emotion and detail you actually feel you're in the book" ….Justine Spencer
"A well told story from the author, with attention to detail as the strong determined characters go into battle. Adding magic and intense relationships makes this a thoroughly entertaining read…..Susan Long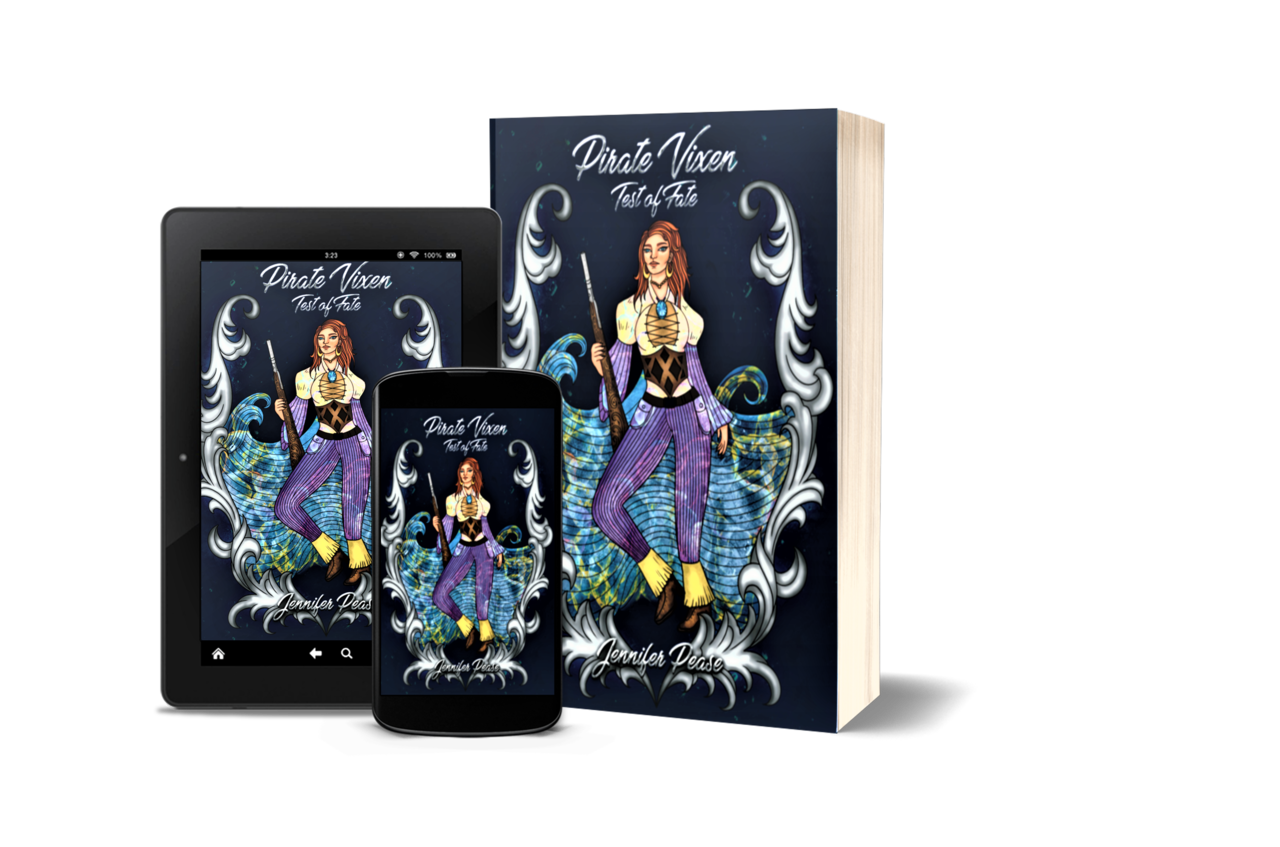 Pirate Vixen, United Bonds is an incredibly action-packed adventure full of everything a pirate story need. It has passion, love, romance, adventure, magic, death and lots of swashbuckling adventures. We last left off when the handsome and daring Mr. Fernando Greythorn asks for Captain Ariella's hand in marriage. We pick up shortly after that and begin a new life for the most cutthroat Pirate Couple on the high seas. Fernando and Ariella have enough passion for each other to burn down any enemy ship. The Pirate couple double their fleet making this duo the most bad-ass Pirate crew to ever sail the high seas; however, not everything is what it seems in this peaceful love story. They take on some of the most fearless, merciless and hungry Pirates they've ever gone up against. Ride the waves of this insanely, intense adventure with this passionate and fearless couple. Who will man the crew of her newest ship? Will Captain Ariella be able to share her duties as Captain with her beloved? Find out the answers to these questions and more when you read, "Pirate Vixen, United Bonds". Check out the book trailer: https: //youtu.be/9efSJKvdIYo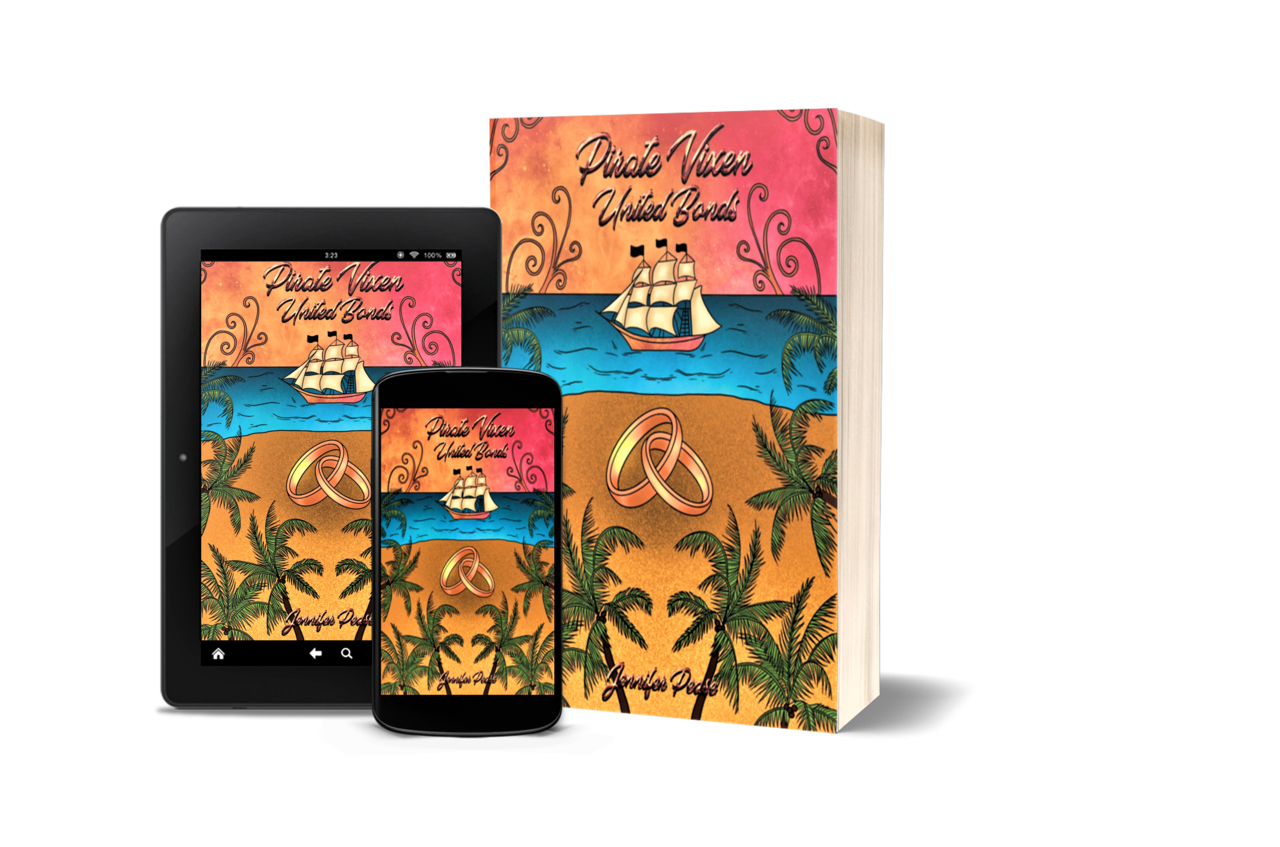 This is my first book in a series. The main character, Gin, is in her prime and really wants to have fun. She is decides to put an ad on the net to find a special friend. The ad is answered by a very pretty young lady, who is willing to be Gin's toy, and the fun begins. They experiment with Gin's lover Asher and soon find themselves tangled in bed with loves of orgasm's. In the week to come Gin decides to meet Asher at a club and have a few drinks, as they are unwinding she notices her new special friend on the dance floor with some young cocky punk. He is all over Gin's friend Skye. With a bit of jealousy Gin marches up to them only to find she is turned on by this guy and she really doesn't want to show it. Find out what happens next when she invites the two of them back to her place.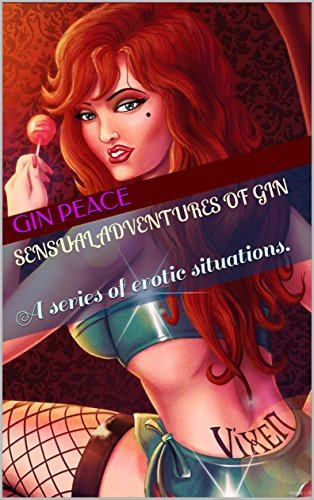 A firsthand account of how an emancipated young girl who lived on her own went from humble beginnings to a Disney vacation club owner and how she was able to take her own kids to Disney world and Disneyland, something she never thought even possible for her but always dreamt of. Jennifer pulled herself up by the bootstraps in the hard knock life on the streets and made herself a promise that she would one day have a family and make sure her children would never have to suffer the hardships like she did. She goes into great detail of her life from the days she was struggling as a child to her being able to take her children on vacations and give them the life she would have loved for herself as a child. Take a look into her various Disney vacations and read some time saving tips as well as money saving tips. In this book she covers Christmas time at Disney, is it as good as people might think or does it not feel right to be somewhere without snow, something she always had on Christmas. She touches on the differences of Disneyland and Disney world and why she loves both. This is a great edition to any Disney book lover and Disney planner. Read this inspirational story of a struggling young girl who ultimately gave herself and her family the American dream.